"To the tireless team of translators around the world who worked so diligently to bring this novel to readers in so many languages -- my sincere thanks for your time, your skill, and your care."
-Dan Brown, Note to translators on the back cover of Origin
With the debut of his newest novel, Origin, Dan Brown continues to support his professional translators in the above thank you note. Dan Brown is no stranger to the translation community. He has a dense history of working tirelessly with multiple translators to make sure the tone of his work gets translated accurately. He puts his translators in unconventional situations to translate his equally unconventional novels.
Set in Bilbao, Spain, Dan Brown continues the story of the code-breaking symbologist, Robert Langdon in his new novel, Origin. We follow Langdon's former student, Edmond Kirsch, a billionaire inventor, futurist, and atheist on another historically influenced adventure. Hoping to one day rid the world of religious conflict, Kirsch challenges Langdon in a classic cocktail of murder, mystery, and theology to bring us another page-turning thriller.


While there is not much disclosed yet about the translation process for Origin after its October 3rd, 2017 release, Dan Brown has a history of putting his professional translators through a "hellish" experience. To translate his previous novel Inferno, he required 11 translators to be put under high surveillance and tight security in a bunker based in Milan, Italy for 2 months. Dan Brown is clearly committed to high quality translation; putting his translators under such harsh conditions in hopes of creating a linguistic "hive mind". What better way to help a translator get in the headspace of a novel than by replicating the character's experience?


Author of 6 national best sellers at the age of 53, Dan Brown has over 200 million copies of his books in print.


In 2005, Dan Brown was named one of the 100 Most Influential People in the World by Time magazine. Although his writing skill is widelydebated and his topics potentially controversial, no one can call his novels boring or unintelligent.
Unlike The DaVinci Code, Origin does not carry the same philosophical or theological weight that risks offending religious communities. However, that doesn't mean it is any less thought-provoking. If you're looking for a good discussion about human existence, technology, and how the two may combine to illustrate the future, Origin is the book for you...in your language of choice.
Dan Brown's novels, in numbers: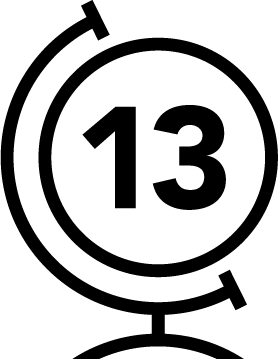 Number of languages Dan Brown's novels have been translated into.
Number of countries where Origin was released on October 3rd, 2017.
Number of months Dan Brown has his translators quarantined in unusual settings to translate his books.
Number of translators used to translate Inferno and Origin under unusual circumstances in a bunker.
Total pages translated in Origin.
More About Origin
To see a list of the collected world editions of Origin, click here.
For more details and descriptions on the cover art, click here.
About MotaWord
MotaWord is the world's fastest professional translation platform. Through the use of cloud technologies, smart algorithms that manage projects around the clock and over 15 thousand professional translators MotaWord provides high-quality translations in any language 60% cheaper and 20 times faster than traditional translation agencies.
About This Article
Famous Translators is a MotaWord segment showcasing notable professional translated works and famous linguists from history to the present. We are researching, compiling and sharing stories that matter to every translator on our blog. You, too can be published right here on the MotaWord blog site - just contact kali@motaword.com.

Check out our previous "Famous Translators" articles:


Citations: Hurriyet, Penguin, National, Telegraph, DanBrown, Independent, NewYorker, CPHPost