Last week, MotaWord attended Collision Conference in Las Vegas, joining hundreds of startups, innovators, and investors from across the world. It was great to be a part of such a collaborative atmosphere and really get a chance to speak about what we have built.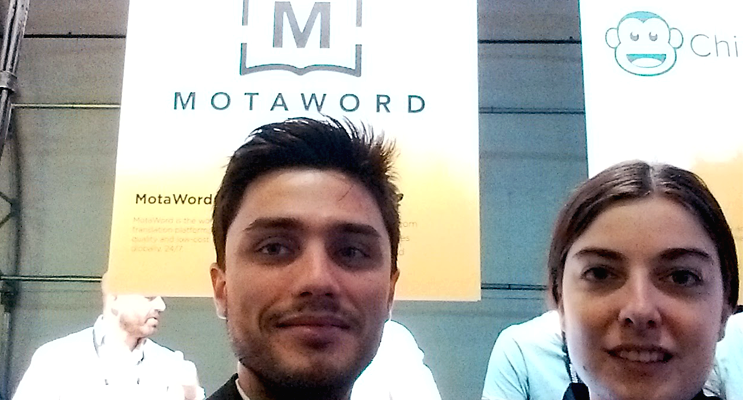 During our time at Collision we were able to talk to a lot of people about MotaWord. How we challenged the regular way of providing translation service - the way a translation agency does. How MotaWord allowed for faster, better and lower cost access to translation service in over 70 languages.
But we also got to listen. We met companies that work in interesting areas, developing new technologies. For example Speechmatics - which provides cloud-based speech recognition, Moovly - which allows you to create custom videos for any platform without any prior editing experience, and Tinggly - which allows you to give world experiences as a gift to your loved ones. There was AxSemantics, a content generation platform pioneering robo journalism and we were glad to see their technology and meet their team.
Zendesk's Mikkel Svane and Charles Rivers Ventures' Devdutt Yellurkar, who has invested in Zendesk since it was operating out of a kitchen in Copenhagen, spoke about the investor/startup relationship. With much-shared laughter, they emphasized that your investor is like your spouse, so a meeting of values is essential.
Staying on the topic of investors, the roundtable by Ajay Chopra of Trinity ventures on "how to raise a round" was by far the most in demand session. Full of insight and honest opinion.
Pigeon.ly's founder Frederick Hutson - a former inmate spearheading a communications platform to connect families with their incarcerated loved ones - really struck home with us in his talk about the importance of building something that really speaks to your identity and personal experience, and how it may not fit with the expectations of other people. Our founder has been in the translation industry for over a decade, and it is this deep industry experience that has also allowed him to create MotaWord as something unique that speaks to both clients and translators.
We also enjoyed the evening festivities, the balmy Vegas weather, and the giant fire breathing praying mantis guarding the outside of the Downtown Container Park.
In honor of the event, MotaWord is holding a raffle until May 19, where you can win the localization of your app or website into ten languages. You can still sign up today!


About MotaWord
MotaWord is the world's fastest professional translation platform. Through the use of cloud technologies, smart algorithms that manage projects around the clock and over 15 thousand professional translators MotaWord provides high-quality translations in any language 60% cheaper and 20 times faster than traditional translation agencies.