MotaWord is a groundbreaking translation platform that allows buyers to simply upload a document to the MotaWord website and get it translated by qualified, MotaWord-trained and approved translators. Users can monitor the translation work in real-time and provide feedback to translators. Thanks to its proprietary cloud-based interface, MotaWord allows hundreds of top translators to efficiently and seamlessly work on each translation project collaboratively, dramatically shortening the time spent on project management, coordination, consistency across various translators and editing. As a result, MotaWord translations are handled much faster than any single translator or agency can provide, at a very high-quality and 60% cheaper than what translation agencies would charge for a similar service.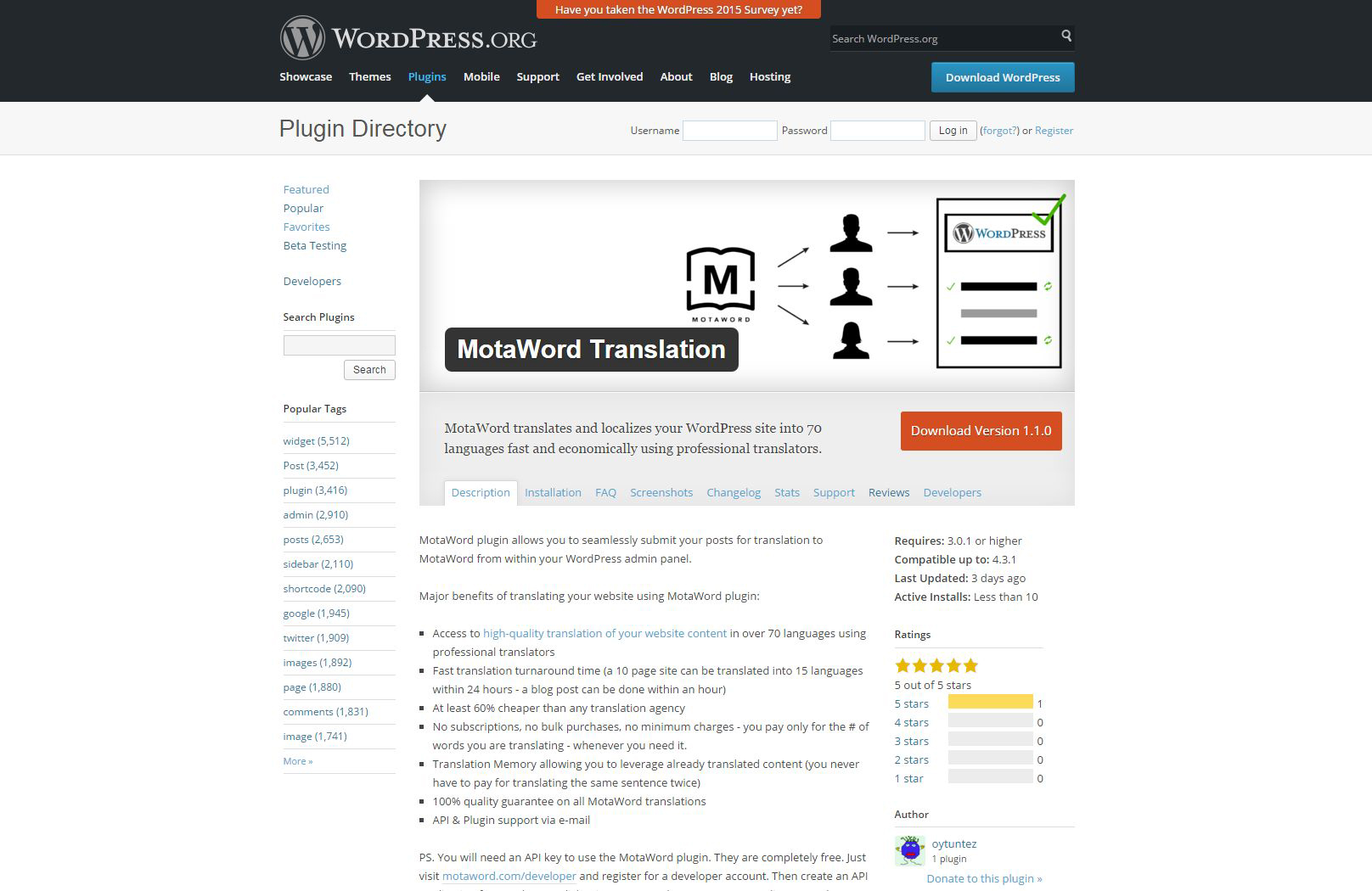 "Until now you had only 2 bad options for translation services. Either fast but very low-quality machine translation or slow, expensive, cumbersome and iffy quality translation agencies. MotaWord, with its simple approach, very quick turnaround, 24/7 availability and affordability allows for the best of both worlds" said Evren Ay, founder of MotaWord.
With the new WordPress plugin, anybody can translate their blogs, websites or e-commerce sites using MotaWord's service with just a few simple clicks. To get the plugin, WordPress site owners and bloggers first need to register for the MotaWord API and obtain an API key. They will then be able to download the MotaWord plugin from the WordPress plugin directory. API registration and download of the plug-in are completely free, there are no purchase requirements and support is available around the clock via a simple e-mail to developers@motaword.com.
The MotaWord Wordpress plug-in makes localization of Wordpress sites fast and seamless into over 102 languages.
Get Free Translation Consultation From
Our Team
Contact Us